Leumi UK and NatWest sign £76m deal with Galliard Homes
Posted: 17th March 2021 | Share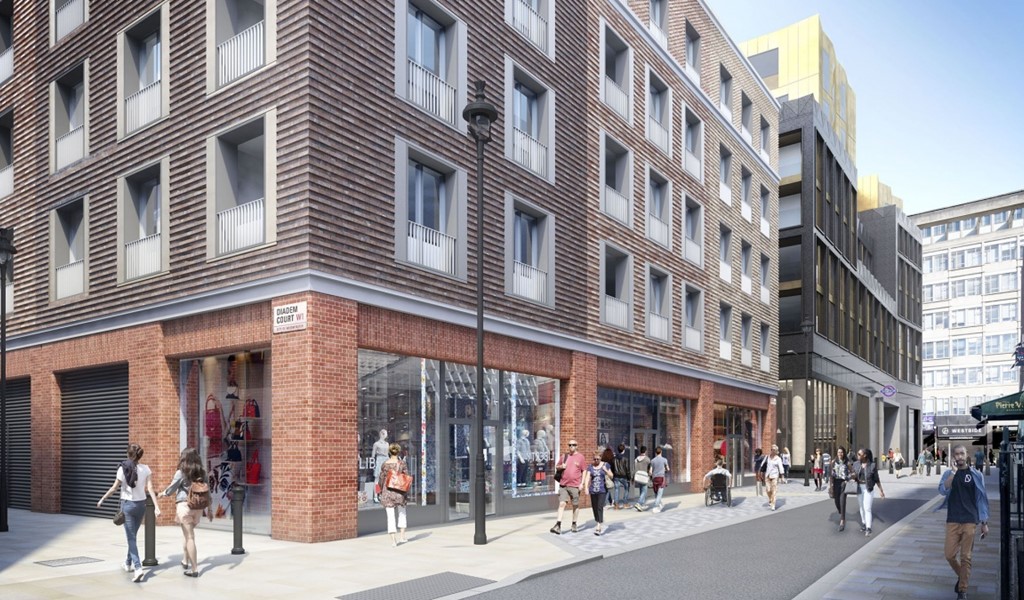 Multi-specialist banks Leumi UK and NatWest team up on 50/50 club facility to help deliver Galliard's Tottenham Court Road West residential development.
Leumi UK, the London-based subsidiary of Israel's leading international bank, and NatWest have closed a £76 million deal with property developer Galliard Homes to assist with the development of 92 apartments across two blocks in Tottenham Court Road West. The transaction marks the second time both funders have worked together to support Galliard following the financing of their Orchard Wharf development in 2020.
Comprising a mix of one, two and three-bedroom units and studio apartments, TCRW SOHO will be situated over the new Tottenham Court Road station, with the two blocks occupying prominent positions on Oxford Street, Fareham Street and Dean Street. The apartments will encompass a modern design and the building will act as a landmark for the entrance to the new Crossrail station's ticket hall.
Gez O'Sullivan, Property Finance Relationship Manager at Leumi UK, comments: "Leumi UK has worked with Galliard for over 12 years and we have been consistently impressed by the quality of their developments. Once again, we listened to their needs and structured the facility around what they wanted to achieve. We are delighted to be involved in such a high-profile project alongside our trusted colleagues at NatWest."
Ashley Toy, Real Estate Finance Relationship Manager at NatWest, adds: "We are pleased to mark another chapter in our relationship with Galliard, supporting their latest development at Tottenham Court Road West. The development is a brilliant example of their ability to deliver high-quality housing in an excellent location."
Stephen Conway, chairman and CEO at Galliard, comments: "The new apartment buildings will offer buyers cutting edge facilities in an unrivalled location. In a challenging period for the industry, it has been great to receive the continued support of both Leumi UK and NatWest."