Leumi UK agrees £13.2m refinancing deal for new Hampton by Hilton hotel in High Wycombe
Posted: 17th November 2021 | Share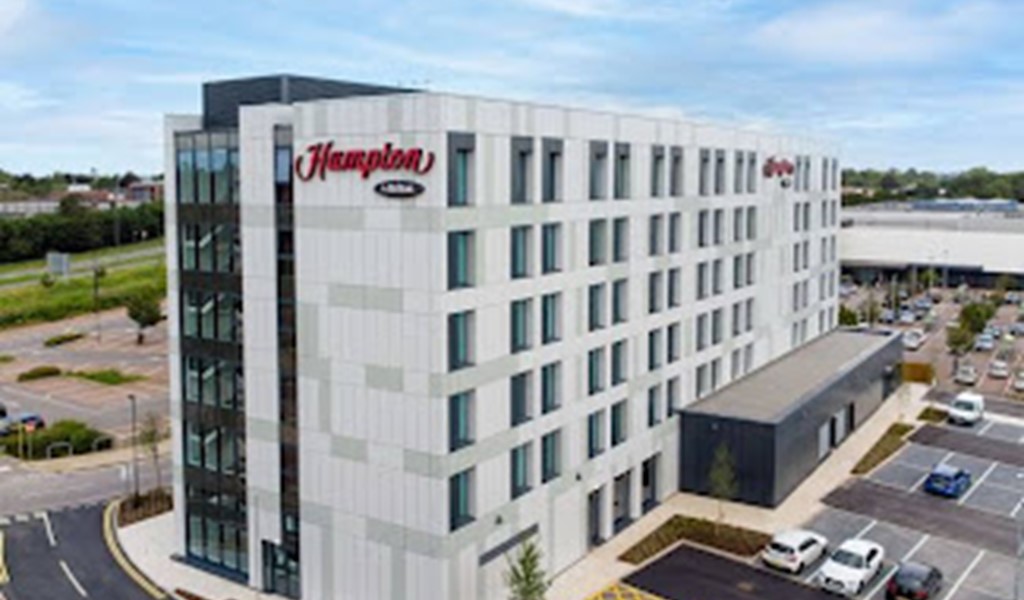 Boutique, multi-specialist bank Leumi UK has agreed a five-year, £13.2 million refinancing facility with Handy Cross Dev Co Ltd, a JV majority controlled by the Jaffer family, for the newly built 150-bed Hampton by Hilton hotel outside High Wycombe.
Leumi UK, the London-based subsidiary of Israel's leading international bank, has agreed to refinance a development facility for the 150-bed Hampton by Hilton - High Wycombe with new to bank customer Handy Cross Dev Co Ltd.
Handy Cross Dev Co Ltd is a joint venture majority owned by the Jaffer family, experienced hotel owners, and the shareholders of Legacy Hotels & Resorts, who also manage the hotel. The newly-developed, purpose-built hotel opened in June 2021 and is situated outside High Wycombe in Buckinghamshire, a suburban regional market adjacent to the M40 and with direct transport links to London and Birmingham. The hotel offers 150 beds over five floors, and is situated within the wider Handy Cross Hub development, which currently contains a Waitrose supermarket, a leisure center, a day nursery and is soon to welcome a new Porsche and Bentley dealership.
The deal reflects Leumi UK's relationship-driven approach and detailed knowledge of the hotel sector. Spurred by increasing domestic demand, internationally branded select service hotels such as the Hampton by Hilton in High Wycombe are better placed to recover trading than full-service hotels in prime city center locations.
Franchised hotels also benefit from the franchisor's powerful booking engine, reservation system, loyalty programme and other marketing tools.
Stephen Welch, Senior Relationship Manager, Hotel Finance at Leumi UK said: "The long-term fundamentals of the hotel market are promising, but certain assets such as select service hotels with well-connected transport links have shown their resilience and are recovering faster than others. The strong initial performance of this particular hotel is a great example of this fact. Moreover, Leumi UK's relationship-driven approach to deal-making and detailed knowledge of the hotel sector were instrumental in agreeing the deal, and is testament to the dedicated work of the hotel finance team."
Haider Jaffer at Handy Cross Dev Co said: "We are thrilled to have agreed this refinancing deal with Leumi UK, which shares our conviction that the Hampton by Hilton hotel outside High Wycombe will continue to perform strongly in a quickly recovering market. Our lean rooms-led operating model has proven a success since the hotel's opening in June, and we're confident this performance will only improve."
Addleshaw Goddard (Zoe Maurer and team) acted as legal advisors to Leumi UK and Colliers provided valuation advice to the Bank.
Ben Brown, Director of Hotels Valuation at Colliers said: "The Hampton by Hilton hotel is a prime example of a high-quality newly-constructed branded asset that is positioned to take full advantage of the recent and anticipated improvements in the hotel market. We expect continued strong performance from this site, which is reflected in our valuation report."
ENDS