Gresham House's BSIF I secures £15m loan for Sheffield build-to-rent project
Posted: 18th October 2021 | Share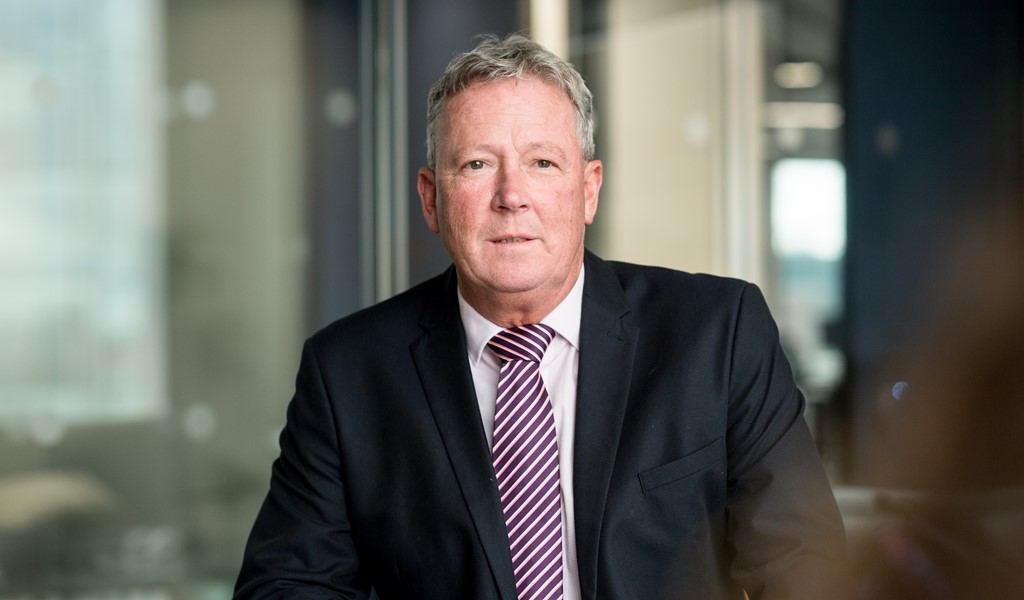 Gresham House, the specialist alternative asset manager, has secured a three-year, £15m loan from boutique multi-specialist bank Leumi UK to fund the development of 229 sustainable and high-quality build-to-rent apartments in central Sheffield. The agreement comes as the UK's build-to-rent sector continues to see impressive growth amid increasing investor recognition of the resilient income opportunity and social benefits for local communities.
The loan was agreed via a majority owned holding vehicle of Gresham House's British Strategic Investment Fund I (BSIF I). BSIF I is a closed-ended 12-year fund that invests in sustainable and affordable housing, as well as sustainable infrastructure projects, around the UK. The strategy closed last year with commitments worth £300m from several major UK institutional investors, including seven local authority pension schemes. At present the fund has delivered or is in the process of delivering approximately 850 build-to-rent units across UK regional cities and towns.
The Sheffield project comprises a mix of one and two-bedroom apartments on Scotland Street, a prime location within walking distance of Sheffield city centre's main retail hub and the city's two universities. The apartments will be developed by RISE Homes, the development platform of BSIF that specialises in sustainable, high-quality and fairly-priced housing developments in the North and Midlands. Law Firm Addleshaw Goddard advised the lender on the transaction.
Joe Thomas, Investment Director, Housing at Gresham House, says: "This loan will enable BSIF I to deliver its pipeline of sustainable mid-market build-to-rent housing – a strategically important area within the UK's broader residential sector.  "The build-to-rent space remains a compelling investment opportunity, with resilient income streams thanks to the residential sector's inelastic demand characteristics. The development of the scheme will make a meaningful impact towards meeting the needs of Sheffield's growing population of renters."
Gez O'Sullivan, Relationship Manager, Property Finance at Leumi UK, adds: "Leveraging our property finance expertise, this funding solution will support BSIF I's impactful investment strategy and deliver an exciting new rental offering to Sheffield at a time when there is increasing long-term demand for high-quality, affordably-priced rental properties in major urban centres. We look forward to strengthening our partnership with Gresham House over the coming years."
Nigel Rawlings, CEO, RISE Homes comments: "Sustainability is becoming ever more of an essential consideration for renters when it comes to choosing their home. The apartments within this development offer renters a modern, sustainable way of living in a great location that they can comfortably call home for years to come. We look forward to providing a better way of renting in years to come."
Rachel Orton, Real Estate Partner at Addleshaw Goddard, says: "Build-to-rent has become one of the UK's most in-demand real asset investments, having remained particularly resilient throughout the pandemic. This is a fantastic deal to have worked on. The scheme will provide high-quality, sustainable housing in a key city-centre location, with excellent access to university campuses, green space and key transport hubs."
ENDS
About Gresham House
Gresham House is a specialist alternative asset management group, dedicated to sustainable investments across a range of strategies, with expertise across forestry, housing, sustainable infrastructure, renewable energy and battery storage, public and private equity.
Founded in 1857, Gresham House is one of the oldest companies in London, while our focus is on the future and the long term. Quoted on the London Stock Exchange (GHE:LN) we actively manage c.£4.7bn of assets (as at 30 June 2021) on behalf of institutions, family offices, charities and endowments, private individuals, and their advisers. We act responsibly within a culture of empowerment that encourages individual flair and entrepreneurial thinking.
As a signatory to the UN-supported Principles for Responsible Investment (PRI), our vision is to always make a positive social or environmental impact, while delivering on our commitments to shareholders, employees, and investors.
Note to editors: Bank Leumi (UK) plc is authorised by the Prudential Regulation Authority and regulated by the Financial Conduct Authority and the Prudential Regulation Authority.