Clydesdale Bank and Leumi UK partner in a significant refinancing deal with Crimson Hotels
Posted: 7th October 2020 | Share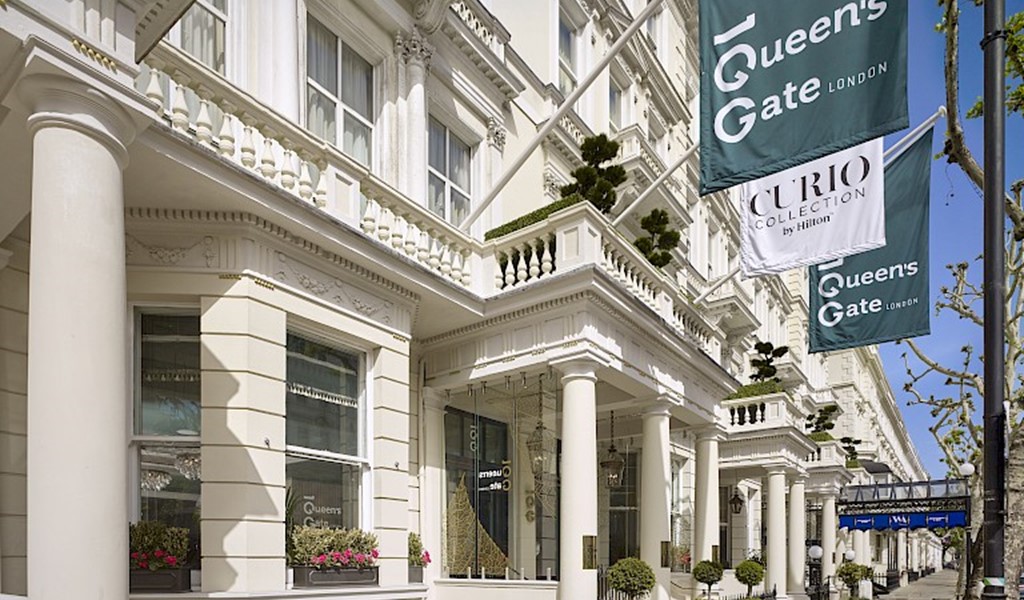 LONDON: Clydesdale Bank, owned by Virgin Money, and Leumi UK, the London-based subsidiary of Israel's leading international bank, have completed a two-bank club deal for the owner of 100 Queen's Gate Hotel London, Curio Collection by Hilton, South Kensington.
The banks have agreed a 50:50 deal, to refinance an existing lender and provide additional liquidity to the owner-operator London Kensington Hotel Ltd.
Peter Upton, Senior Director, Hotel Finance at Clydesdale Bank comments: "We are delighted to support the refinancing of 100 Queen's Gate Hotel. The facilities provided in collaboration with our partners, Bank Leumi UK, have been tailored to support the needs of the business to ensure its resilience in the coming months. The sector continues to feel the pressure of the COVID-19 pandemic and this deal will ensure the management team has the flexibility to navigate the challenges ahead".
Stephen Welch, Senior Relationship Manager, Hotel Finance at Leumi UK, says: "Providing additional liquidity to operating hotels is a core part of what we do, and we were keen to build the right solution that would support the team at London Kensington Hotel Ltd alongside our partners from Clydesdale Bank."
Aly Kassam, CEO of Crimson Hotels, adds: "We are grateful for the support received from both Leumi UK and Clydesdale Bank as we navigate the challenges presented to us during the coronavirus pandemic. This facility provides an additional financial boost to ensure the hotel can continue to provide the exceptional standard of service our guests expect, and was tailored to suit the specific working needs of our business."
CMS (lawyers) and Cushman & Wakefield (valuers) acted for the Lenders and Taylor Wessing acted for the Borrower.
Gallery of images: https://www.hilton.com/en/hotels/lonlkqq-100-queens-gate-hotel-london/gallery/
Article image courtesy of Hilton/Crimson Hotels.
Coverage received:
END
For further information, please contact:
Charlotte Toon, Moorgate-Finn Partners                :
+44 (0) 20 7655 1710
charlotte.toon@finnpartners.com
Alina Sirbu, Moorgate-Finn Partners:
+44 (0) 20 3217 7066
Note to editors:
About Virgin Money
Virgin Money is the new disruptive force in UK banking. Bringing together the combined history and expertise of Clydesdale Bank, Yorkshire Bank and Virgin Money. It is the only bank outside the 'Big 5' that boasts a genuine full-service personal and business banking capability.
Serving 6.6 million customers across the UK through a digital-first approach that offers leading online and mobile services, supported by telephone and branch banking, including a national network of branches and business banking centres.  It is structured around three divisions – personal, mortgages and business – offering a full range of products and services for consumers and small and medium sized businesses, delivered through its leading technology platform to deliver a consistently world class experience for customers. 
Its ambition is clear – to make Virgin Money a new force in consumer and business banking that will disrupt the status quo.
About Leumi (UK) and Leumi Group
Leumi (UK) is a UK-regulated bank offering a wide range of corporate and commercial banking services to both UK based and international clients. An integral part of the Leumi Group founded in London in 1902, the Bank operates through its Head Office in London and its award-winning Asset Based Lender subsidiary, Leumi ABL in Brighton. Activities include commercial finance, trade finance, with a particular expertise in financing cross border trading, property finance and hotel finance. The Bank serves its clients with deposit accounts, hedging and foreign exchange capabilities and a full treasury offering.
Leumi UK is a subsidiary of the Leumi Group, one of Israel's largest banking groups and a reputable global banking institution. The Group operates over 220 branches across Israel, alongside offices in key financial centres worldwide. The Group offers a comprehensive range of specialised financial services.
Bank Leumi (UK) plc is authorised by the Prudential Regulation Authority and regulated by the Financial Conduct Authority and the Prudential Regulation Authority.