Leumi UK signs eight-figure financing deal with Rushbond Group
Posted: 4th March 2021 | Share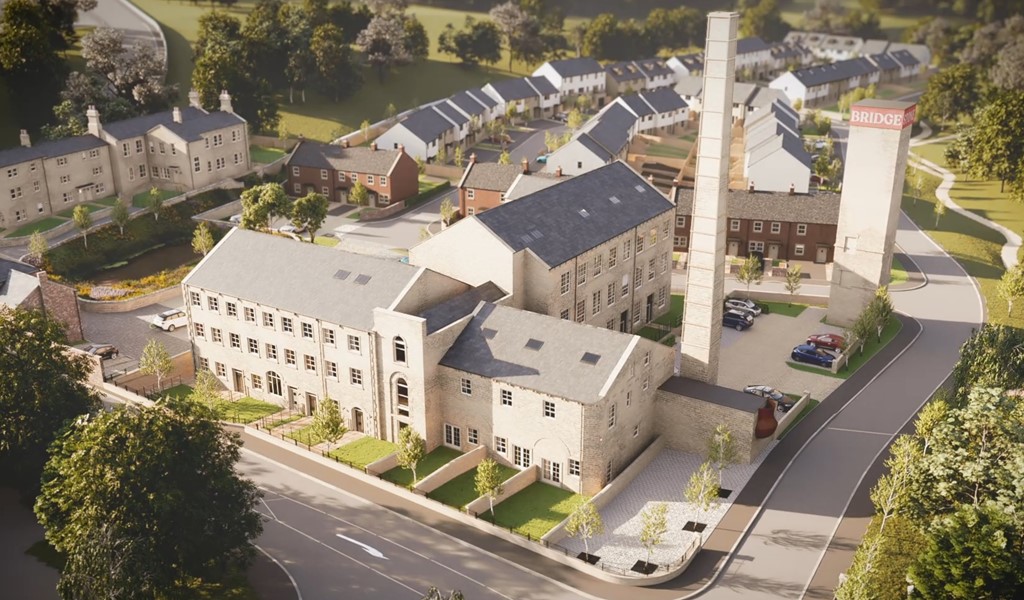 Specialist bank Leumi UK funds redevelopment of Stonebridge Mills
London: Leumi UK, the London-based subsidiary of Israel's leading international bank, has closed an eight-figure facility with property developer Rushbond Group to support the redevelopment of the 10-acre former mill building Stonebridge Mills and surrounding land in Leeds. The development will provide 112 residential units comprising a mix of two, three and four-bedroom homes, 30 of which are formed from the mill conversion and 82 being new built family homes.
The deal comes as the latest in Leumi UK's long-standing partnership with Rushbond, with the bank having also funded other significant projects for the group including the redevelopment of the Majestic in Leeds city centre.
Richard Martin, Relationship Manager at Leumi UK, adds: "From the outset we worked to understand the requirements and potential of the Stonebridge Mills project, allowing us to create a flexible facility that would enable Rushbond to meet its long-term objectives for this development. I'm delighted to be furthering our relationship with Rushbond and, in doing so, helping to bring a new lease of life to this derelict site."
Jonathan Maud, Managing Director at Rushbond, comments: "The regeneration of Stonebridge Mills offers a great opportunity to provide high quality new family homes to Leeds. We needed a financing partner with a proven track record in this area and a capable team whose expertise we could harness. Given our long-standing relationship, Leumi UK was a natural fit for us and Richard and the rest of the team play an important role in ensuring the delivery of this milestone project – all within an excellent structured funding solution."
Leumi UK was advised on the deal by Colliers and Burges Salmon with Walker Morris representing Rushbond.
END