Leumi UK appoints Roy Shilo as Head of Commercial Finance
Posted: 3rd August 2020 | Share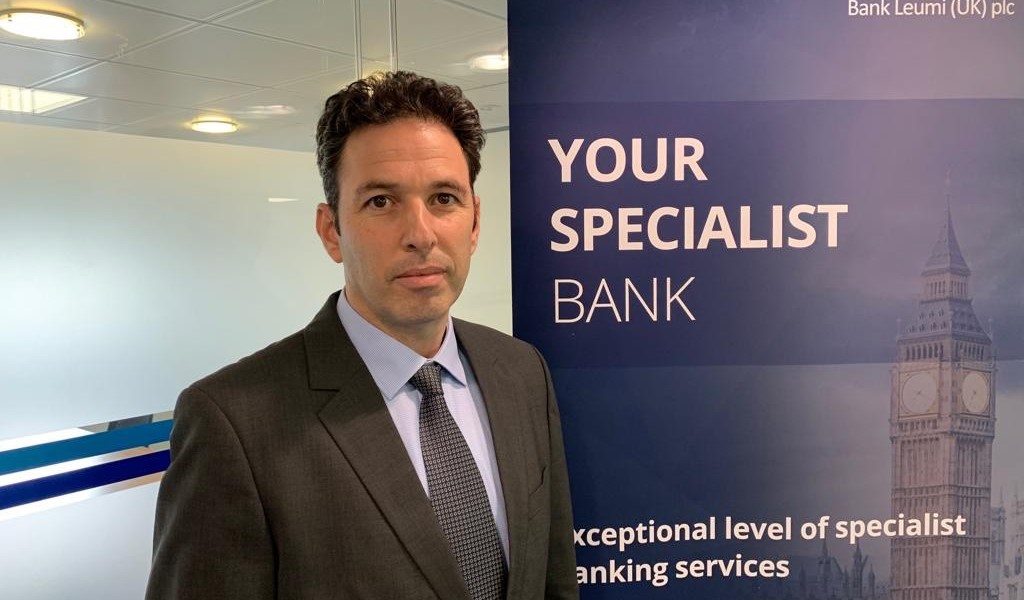 London-based subsidiary of Israel's leading international bank appoints new Head of Commercial Finance
London: Multi-specialist bank Leumi UK has appointed Roy Shilo as Head of Commercial Finance. With over 20 years' experience in the financial services industry, Roy has held positions at both Bank Leumi USA and Bank Leumi Israel, before joining Leumi UK in July 2019.
In his new role, Roy will lead Leumi UK's Commercial Finance activity – formerly known as International, Commercial and Hi-tech Finance (ICH) – which encompasses trade finance services as well as bespoke products that address the day-to-day banking needs of SME customers.
He will be responsible for developing the business in line with the bank's growth strategy, while maintaining its reputation for long-lasting and productive client relationships.
Commenting on the appointment, Andy Mallin, Chief Business Officer at Leumi UK, says: "Roy has been with us for just over a year and in that time he has made a big impression as a true champion of the customer. His enthusiasm when it comes to seeking out new opportunities with clients is unparalleled and under his leadership we will further our reach in both the Israeli and UK markets. His energy and commitment will undoubtedly ensure the success of the newly formed Commercial Finance activity."
Roy adds: "I am immensely proud to be leading Leumi UK's Commercial Finance team and look forward to consolidating this innovative offering for our customers. As ever, we remain dedicated to finding tailor-made solutions that support their business needs as they strive to achieve their growth potential."
END
Note to editors:
About Leumi UK and Leumi Group
Leumi UK is a UK-regulated bank offering a wide range of corporate and commercial banking services to both UK based and international clients. An integral part of the Leumi Group founded in London in 1902, the Bank operates through its Head Office in London and its award winning Asset Based Lender subsidiary, Leumi ABL in Brighton. Activities include commercial finance, trade finance, with a particular expertise in financing cross border trading, property finance and hotel finance. The Bank serves its clients with deposit accounts, hedging and foreign exchange capabilities and a full treasury offering.
Leumi UK is a subsidiary of the Leumi Group, one of Israel's largest banking groups and a reputable global banking institution. The Group operates over 220 branches across Israel, alongside offices in key financial centres worldwide. The Group offers a comprehensive range of specialised financial services.
Bank Leumi (UK) plc is authorised by the Prudential Regulation Authority and regulated by the Financial Conduct Authority and the Prudential Regulation Authority.