Leumi UK appoints Roy Shilo as Deputy Head of International, Commercial & Hi-Tech Finance
Posted: 15th August 2019 | Share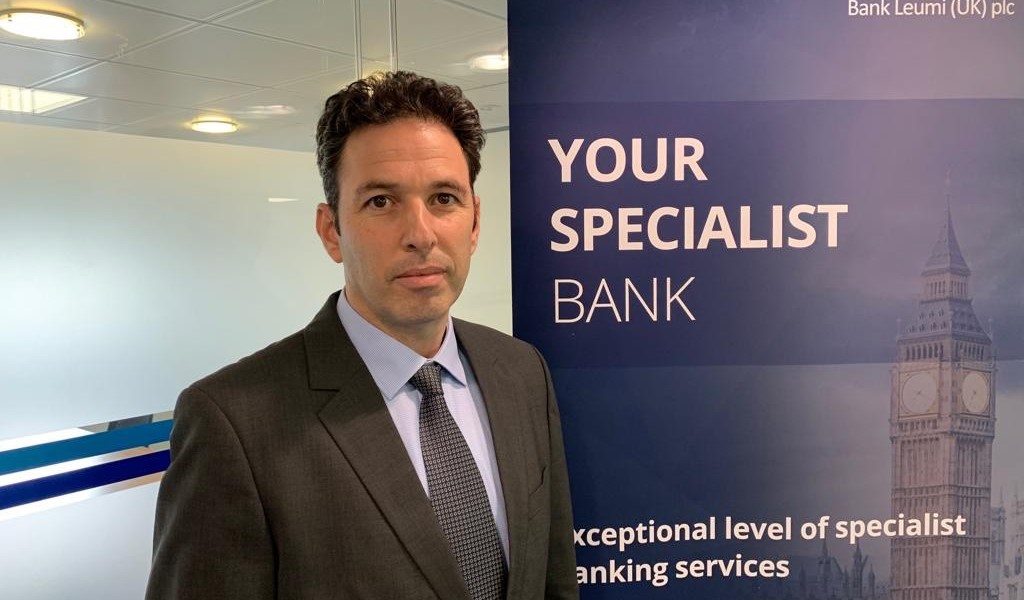 Leumi UK – the London-based subsidiary of Israel's international bank – has appointed Roy Shilo as Deputy Head of International, Commercial and Hi-tech Finance (ICH). With over 20 years' experience in the financial services industry, Roy has previously held positions at Bank Leumi USA and Bank Leumi Israel.
In his new role, Roy will work with Shalhevet Mandler who is heading the activity and will work across the desks to ensure that Leumi UK's reputation for long-lasting, personal business relationships is maintained – while helping to meet the bank's growth ambitions in these areas.
Andy Mallin, Chief Business Officer, says: "This appointment comes at an important time for trade between the UK and Israel – particularly in the hi-tech sector, where collaboration between the two counties is at an all-time high – and Leumi UK intends to continue to play an important role in this area moving forward".
Gil Karni, CEO at Leumi UK, says: "We are thrilled to welcome Roy to the UK team from our Israel office and look forward to working alongside him to fortify our offering in this space. As the UK and Israel become ever closer trading partners – and notably, following the signing of the bilateral trade agreement earlier this year – Leumi UK will continue to play an important role in supporting trade between the two countries. With extensive experience across a range of sectors, and having been committed to the Leumi brand since 2007, Roy will be well-placed to help us achieve this – as well as to promote Leumi's dedication to supporting British companies and Israeli companies in integrating into the UK's thriving tech market."
Roy adds: "I am delighted to be joining Leumi's UK team and look forward to leveraging my expertise and experience to bolster the Bank's already excellent service standards. Leumi UK is unparalleled in its range of bespoke services and products and I am excited to play a part in facilitating the growth and development of our innovative offering."
End
For further information, please contact:
Charlotte Toon, Moorgate-Finn Partners. +44 (0) 20 7655 1710
Note to editors:
About Leumi (UK) and Leumi Group
Leumi (UK) is a UK-regulated bank offering a wide range of corporate and commercial banking services to both UK based and international clients. An integral part of the Leumi Group founded in London in 1902, the Bank operates through its Head Office in London and its award winning Asset Based Lender subsidiary, Leumi ABL in Brighton. Activities include commercial finance, trade finance, with a particular expertise in financing cross border trading, commodity finance, property finance and hotel finance. The Bank serves its clients with deposit accounts, hedging and foreign exchange capabilities and a full treasury offering.
Leumi (UK) is a subsidiary of the Leumi Group, one of Israel's largest banking groups and a reputable global banking institution. The Group operates over 220 branches across Israel, alongside offices in key financial centres worldwide. The Group offers a comprehensive range of specialised financial services.
Bank Leumi (UK) plc is authorised by the Prudential Regulation Authority and regulated by the Financial Conduct Authority and the Prudential Regulation Authority.