Galliard Developments
Posted: 12th February 2021 | Share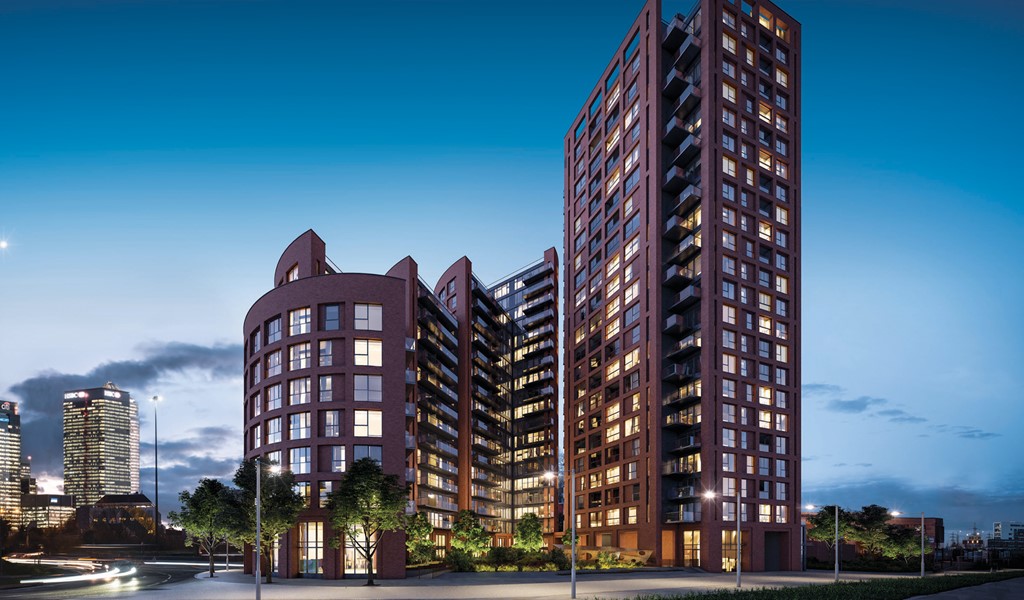 To support its contracts for a new residential development in East London, Leumi UK agreed to provide Galliard Developments with a £32.75 million financing facility alongside NatWest.
Established in the wake of the 1990s property crash by Executive Chairman Stephen Conway and the late John Black, Galliard Developments has been building award-winning properties across the UK for over 25 years. Beginning its journey by Galliard Road in Enfield, Galliard Homes now boasts a portfolio under construction worth close to £4 billion – made up of almost 7,000 homes and more than 300 hotel suites.
Throughout the course of its history, Galliard has invested heavily in Central and Greater London. Its portfolio boasts a rich variety of projects – from new developments to regeneration and rejuvenation schemes.  What's more, Galliard has been responsible for the reinvention of key London hotspots and is renowned for its innovative designs and affordable housing options.  Its investment in Docklands, for instance, has given the area a new lease of life, while conversion and re-development schemes in the South Bank have heavily contributed to it becoming a desirable residential post code.
Galliard is also credited with urban regeneration projects across the UK and has established a reputation for reviving areas with little pre-existing infrastructure. Such is the case with its latest project in Canning Town. Located close to the Royal Docks regeneration zone, Canning Town is an up-and-coming East London hub and the new development will provide much needed housing for the local community. Consisting of a range of one, two and three-bedroom apartments, duplexes and penthouses, Orchard Wharf will cater to a variety of needs and budgets – an important factor given the state of the current London housing market.
The main lender for this development was NatWest. But of course, working on such a large-scale development requires significant levels of investment from a range of providers.
With well-established expertise in the property finance space and an impressive track record, NatWest turned to Leumi to support its offering.
"Our team knew the developer well," comments Leumi UK Property Finance Relationship Manager Gez O'Sullivan, "we were more than happy to join NatWest with this facility. Galliard has been a customer of ours for a long time, so we knew how they worked and the standard of their projects."
As a result, Leumi UK approved a participation of £32.75 million – its first with NatWest– which contributed to the successful establishment of the development.
"When we heard Leumi UK were joining as a financier on Orchard Wharf we knew we had a trusted banking partner by our side," says Don O'Sullivan, CEO of Galliard Homes.
"We had an existing working relationship with Leumi UK, and we always find the team easy to deal with and they can be flexible if needed. When you have a banking partner that you work so well with, it makes the whole financing process a little less stressful, and for that I'm grateful."