Discover the Expertise Behind Leumi UK: An Exclusive Interview with Terri-Marie Watson, Chief of People
Posted: 8th November 2023 | Share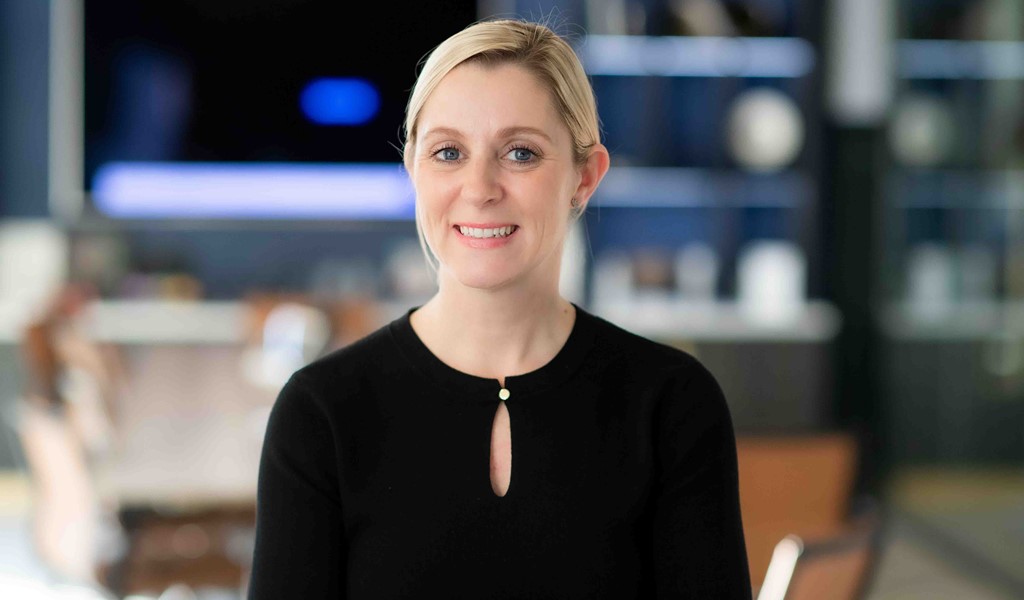 In this exclusive interview, we have the privilege of speaking with the Chief of People at Leumi UK, Terri-Marie Watson. At Leumi UK, employees are recognised as the organisation's greatest asset, and their engagement and involvement in decision-making processes are central to attracting and retaining top talent. Join us as we delve into the inner workings of Leumi UK's people-centric approach and discover the key elements that drive both individual and company success.
As Leumi UK's chief of people, can you tell us what is the main impact of your role on its people?

As part of the Executive Management team working on the overall strategic direction of the business, my specialism is to ensure that all our strategic plans factor in Leumi UK's people and culture to ensure the business stays such a great place to work. Our employees are our greatest resource, and by keeping them engaged, respected and a key consideration in all decision making, we can continue to attract and retain the greatest talent.
What are the most important elements that makes our employees feel part of Leumi and drive towards individual and company success?

I think that ensuring everyone has an opportunity to speak up, share their views, perspectives, and feedback is what drives success. At the end of the day, the executive team doesn't know everything, and we are not the ones making things happen operationally every day – so it's important we make informed decisions. We have introduced various ways to ensure everyone feels empowered to speak up – from frequent townhalls, the suggestion mailbox on our intranet (Theo), EMC lunches and via our quarterly pulse survey in addition to the annual Employee Opinion Survey. 
What are the highlights of our employee value proposition?

Our EVP is extensive! I think we have something unique at Leumi UK which goes further than the standard benefits such as annual leave, private medical, death in service cover and critical illness protection.

In particular our Summer and Christmas parties, team-building activities, lunch and learns, monthly all-employee lunches and ability to work in a hybrid manner have all received particularly positive feedback. We are also committed to supporting employees with their training and development wherever possible also.
How do we ensure that Leumi UK attracts and retain top talent and what qualities do we look for in new hires?

We love referrals! We have a generous referral programme as great people tend to know and recommend other great people, so we are always keen to try that path.

We work with only a handful of recruiters who we invest a lot of time with, ensuring they understand the culture at Leumi UK, our journey, and vision for the future. We make sure recruiters attend the office regularly to understand our environment and what makes a successful member of the team.

We are always looking for people that will enhance Leumi UK not only with their technical ability but with great personal values that align to our overall guiding TEAM* principles which we assess through competency-based interviews.

*(Transparency | Empowerment | Anticipation | Membership)
What do you enjoy most as COP?

I really enjoy the variety of my role and building relationships with all of my colleagues across the business. The ability to implement new ways of working at pace is also refreshing. Leumi UK is a place where you can make things happen and create real change, continuous growth, and development.

Whilst I enjoy talking about our strategy, planning, and the people agenda, I equally understand the importance of recognising where things are not as smooth as we would hope – and making sure we have a plan to resolve any issues.

I also enjoy working with my EMC peers as we have the right level of challenge and support at the table to ensure we make considered decisions and have informed discussions.
What are some of the changes you have brought in since joining the business?

The business has evolved so much since I joined, and I am proud of what we have built together. Since joining I have worked hard to create a great culture, and some of the changes include more opportunities to develop and learn, enhanced policies including annual leave entitlement, recognition awards, and a focus on wellbeing.

Communication and a clear vision have also been a real priority for us given it helps everyone really understand who we are and what we are striving to deliver for our customers -- who are ultimately at the heart of why we are all here every day.

However, I hope the biggest change is how we have pivoted the People team to be business partners who can support, challenge and positively influence the leadership team.