Discover the Expertise Behind Leumi UK: An Exclusive Interview with Nick Headley, Head of Credit Risk
Posted: 29th August 2023 | Share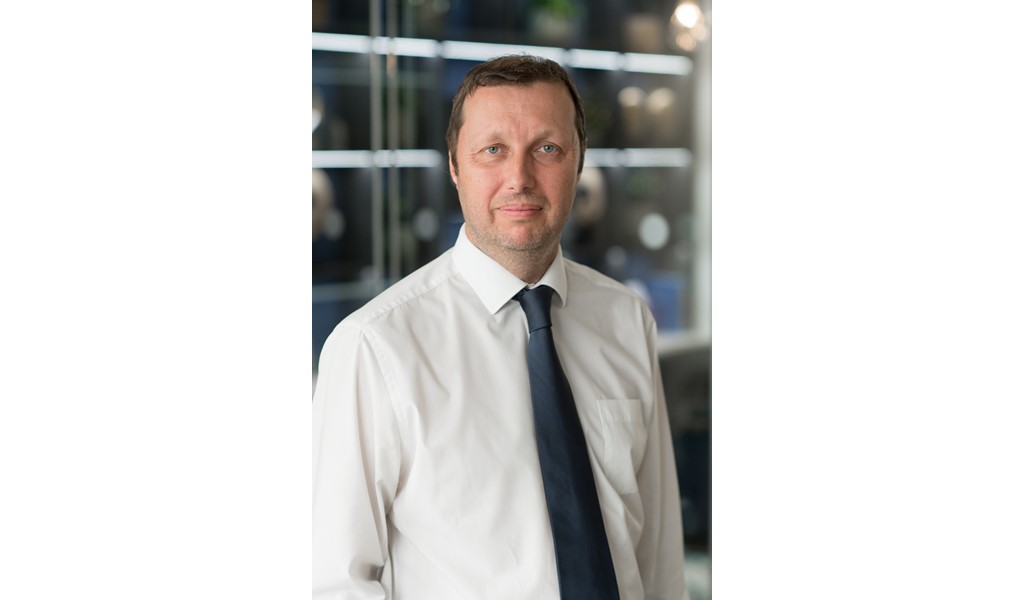 In this insightful interview, we delve into Leumi UK's dynamic approach to credit risk management, gaining valuable insights into our operational strategies, unique expertise, and the collaborative spirit that drives our business. Join us as Nick Headley provides an exclusive glimpse into Leumi's activities and work ethos, shedding light on our commitment to excellence.
As Leumi UK's Head of Credit Risk Management, can you tell us the main impact of your role on the business? 
My role is to ensure that credit risk is accurately measured and reported across the business – which means we lend the right amount to each client, and ultimately don't get involved in risky transactions that could spell bad news for the business should the borrower fail to repay. Equally, we want to be meeting our clients' financial requirements to the fullest wherever possible. So effective credit risk management isn't just about keeping the business safe, it means that we can continue to grow, too.  
Can you share some insights on the role of credit risk management in today's dynamic business environment?
Credit risk management is absolutely crucial for any lender. We want to be able to support our clients as much as we can – their success is our success, after all – but if we agree too many high-risk loans, it puts our cash flow and ultimately the wider business under financial strain if they aren't repaid. Managing credit risk effectively means we can continue to have the sort of long-term, close-knit relationships with our customers that we value so highly at Leumi UK. 
What role does collaboration and communication play in effective credit risk management within Leumi UK?
Collaboration and communication are part of Leumi UK's DNA, and this is no different in credit risk management. We communicate openly and plainly with our customers about how far we can support them. And as their financial partner, we are effectively collaborating with them on their projects by supporting their success. This is where the team's deep knowledge of their specialist sectors is particularly useful, as they have built years of experience in a variety of markets.  
In your experience, what are some common challenges or obstacles that credit risk managers face, and how do you overcome them?
There is a delicate line for a Credit manager between protecting the organisation from losses, while at the same time enabling the front office to meet customer requirements. The Financial Crisis showed how dangerous it could be to either ignore, or overly loosen underwriting standards, but yet the business does still need to meet customer demands and grow.
The key for me is transparency and communication.  Credit Policy must be both clear and also flexible enough to allow the business to meet its objectives. Credit at Leumi operates an open-door policy, allowing continual communication between the Relationship Management teams and Credit with the aim of making sure that we structure deals correctly and mitigate our risks wherever possible. In the event that a deal is outside of our appetite, this approach also allows for a quick "no", which allows both customer and front office colleagues to move on without unnecessary delay.
The current economic headwinds also present a number of challenges to businesses that need to be factored into credit risk assessments.  A mixture of increasing costs for raw materials, labour and energy prices have put pressure on most industries, while at the same time, rapidly increasing interest rates have put pressure on debt serviceability. 
Overcoming these challenges requires a financial partner with a deep understanding of the market, a flexible approach and a can-do attitude all things that we pride ourselves on at Leumi UK.
What do you enjoy most as Head of Credit Risk Management?
The variety of the job is something I particularly enjoy – no two days are the same, and our clients work on such a diverse range of projects that need fresh thinking alongside a rigorously analytical approach. I also enjoy the fantastic working culture at Leumi UK – there is always a wealth of opportunities to socialise, collaborate and learn from one another. 
What do you see as the future of credit risk management? Are there any emerging trends or developments that professionals should be aware of?
The elephant in the room is the increasing use of big data, machine learning and artificial intelligence to make credit decisions.  The key for me here however is that while this can easily be applied in large retail markets (credit cards and perhaps personal loans and perhaps mortgages), it is difficult to see how AI can completely replace the experience and empathy of a human credit manager and relationship director team.  So hopefully I am safe in my job for now!