Interview with Ryan Whitworth
Posted: 1st March 2017 | Share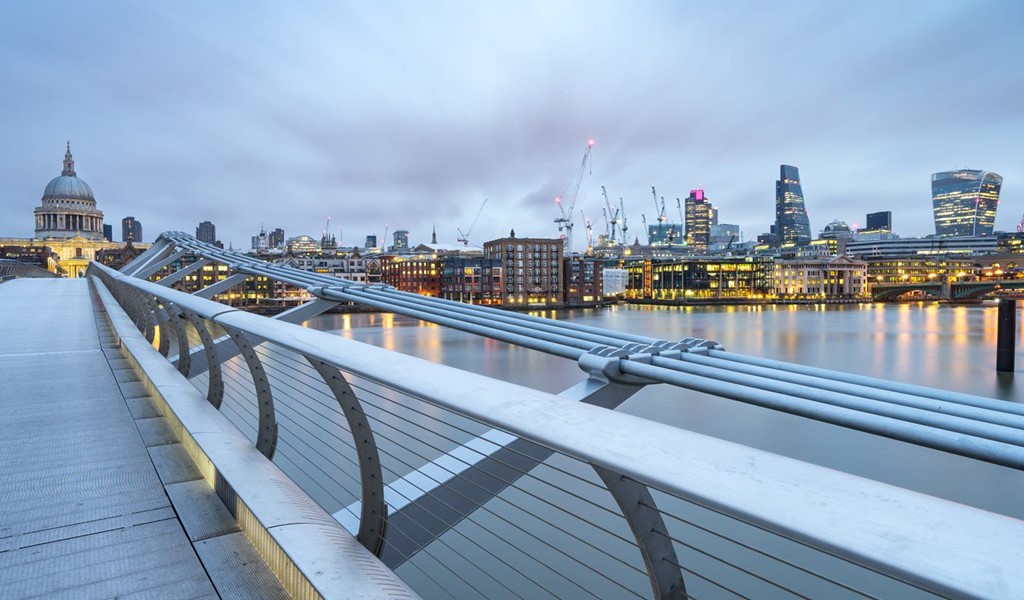 AN INTERVIEW WITH RYAN WHITWORTH, LEUMI ABL'S NEW REGIONAL SALES DIRECTOR – LONDON
Ryan joins Leumi ABL with an impressive track record in the ABL industry and a real desire to get started with the Leumi team.
TELL ME A BIT ABOUT YOUR BACKGROUND, ESPECIALLY IN THE ABL INDUSTRY
I started out working in retail before joining Barclays as Local Business Manager, just over ten years ago. I've also bought, managed, grown and sold my stake in a multi-channel retail business which was really challenging and rewarding. After spending time in a number of corporate lending disciplines I moved into Asset Based Lending, and over the last three years I've worked with private equity firms and other banks to structure facilities using the full breadth of the ABL product suite.
WHAT TRENDS ARE YOU PICKING UP IN THE INDUSTRY THAT INTEREST YOU?
It's a really exciting time to be in ABL, there is so much going on.
The importance of cash headroom/liquidity has never been as keenly understood and valued by British companies as it is today. The Coronavirus pandemic has had a profound impact on the business landscape. Shareholders and directors have been forced to re-assess the way in which they manage cashflow which has resulted in many looking at ABL to bolster liquidity. More and more businesses are considering ABL either in addition to or as an alternative to their traditional form of finance and realising how viable it can be.
British business is trading overseas with greater frequency. Overseas subsidiaries are becoming commonplace and uncertainty surrounding the global trading landscape is likely to see the number of British parent companies with overseas subsidiaries grow. In the past it has been difficult for everyone but the largest corporates to include overseas subsidiaries within their working capital facilities but cross-border borrowing-base facilities for medium sized companies are now accessible.
High Street banks have endured a traumatic period throughout and since the financial crisis. Many have completely re-visited their corporate offerings, seen high levels of labour turnover, and struggled to compete with alternative financiers who do not have the same regulatory or capital requirements. The pandemic has put them under enormous pressure from a resource perspective and seen them take higher risks (even with the benefit of government guarantees) than previously.
Private Equity was cautious in the early days of the pandemic but has now realised the size of the opportunity. ABL is well suited to acquisitions in this environment and is providing GP's with a ready alternative to leverage.
There is a lot of noise about increased taxation and much speculation about Entrepreneur's Relief. I'd expect to see significant M&A activity as trading conditions improve.
WHAT ARE YOU PARTICULARLY LOOKING FORWARD TO WHEN YOU JOIN THE LEUMI TEAM?
It's a really well established team with a strong reputation for professionalism, dependability, flexibility and speed. It's a privilege to be part of it and I can't wait to get started. I'm looking forward to meeting the wider team, spending time with established and new introducers, and talking to clients about the difference that Leumi ABL has made in helping them to achieve their business ambitions.
ARE THERE ANY SPECIFIC CHALLENGES YOU ARE RELISHING?
Getting stuck in. I've been on gardening leave for a while and, like a lot of people, been through various types of self-isolation. It has been great to spend so much time with my family but I'm pretty sure that my wife and kids are as eager for me to get back to work as I am!
There is a huge opportunity to help UK companies to get the most out of their asset base and support them to trade successfully through one of the most difficult trading periods that many will have experienced.
WHAT IS YOUR VIEW OF LEUMI'S REPUTATION IN YOUR REGION?
Leumi ABL has a very strong reputation in London and the South East and has had a settled team for a very long time. Opportunities to join the sales team in London are rare and I jumped at the chance.
Credit decision making is consistent and clients/prospects are confident that a deal will get done from an early stage. In my view the London team has an established reputation for professionalism, strong communication, flexibility and a proven track record of delivering tailored and effective facilities.
WHAT MAKES YOU TICK WHEN NOT AT WORK?
I'm family orientated and much of my spare time is spent trying to compete with an Xbox for the attention of my children!
When I'm not at work I'm usually in good company. It's been a strange year because the house is best when full of friends and family, kids all over the place, plenty of food and drink, plotting the next holiday to see as much of the world as possible. I've definitely missed the noise this year but also the quiet that follows it.
Email: rwhitworth@leumiabl.co.uk
Mobile: 07824486819