Go Interiors
Posted: 10th May 2017 | Share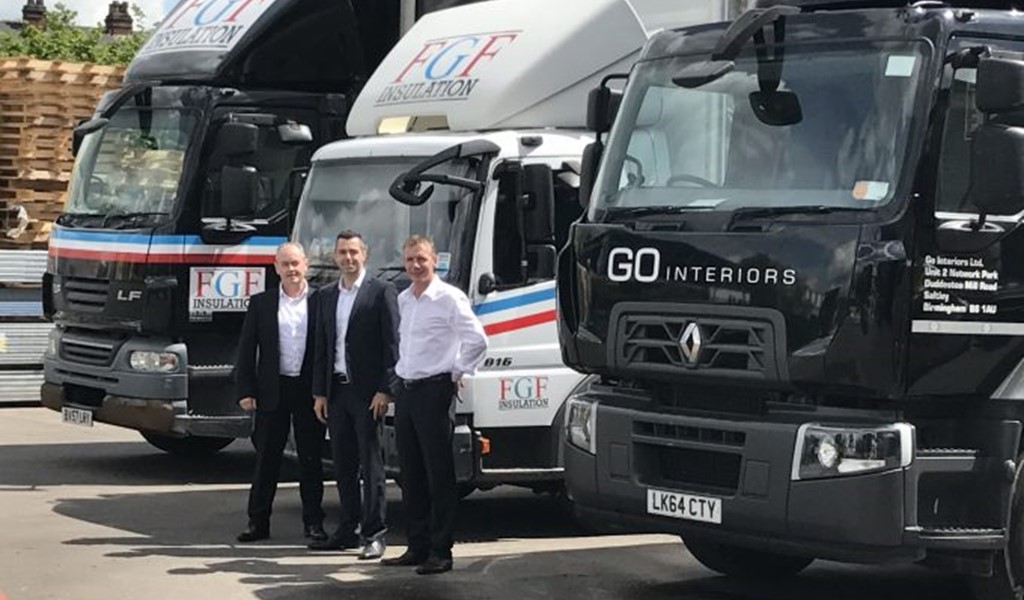 Leumi ABL supports growth of a £65m turnover building products Group.
Leumi ABL is pleased to have provided funding to support the acquisition of Birmingham based FGF, by Go Interiors, the largest independent specialist distributor in the construction interior sector.
Founded in 2001, £35m turnover Go Interiors, headquartered in Hemel Hempstead, distributes dry lining, suspended ceiling, partitions and insulation systems. The business has featured in the Times Fast Track 100 and UK Hot 100, having built a strong reputation in the industry for its expertise and the benchmark-setting standard of customer service.
FGF, a family-run £25m+ turnover business founded in 1954, specialises in decorative cladding and facades, cutting, re-manufacturing and industrial insulation solutions. Over the last seven years, the business has restructured, supported by Leumi ABL, and has progressed well to a profitable position.
The acquisition offers the opportunity for both organisations to reach new markets and customers will benefit from a unique offering of products and services.
Commenting on the financing deal with Leumi ABL, Gerard Abbott-Drake, Director at Go Interiors, said: "Having spoken with a number of banks, the decision to go with Leumi ABL was an easy one. Their approach was simple and straightforward and the people making decisions had an entrepreneurial flair that was really refreshing. The team were extremely helpful and made the completion of the deal as uncomplicated as possible. I wouldn't hesitate to recommend them."