Israel's leading bank celebrates 120 years since London founding
Posted: 21st September 2022 | Share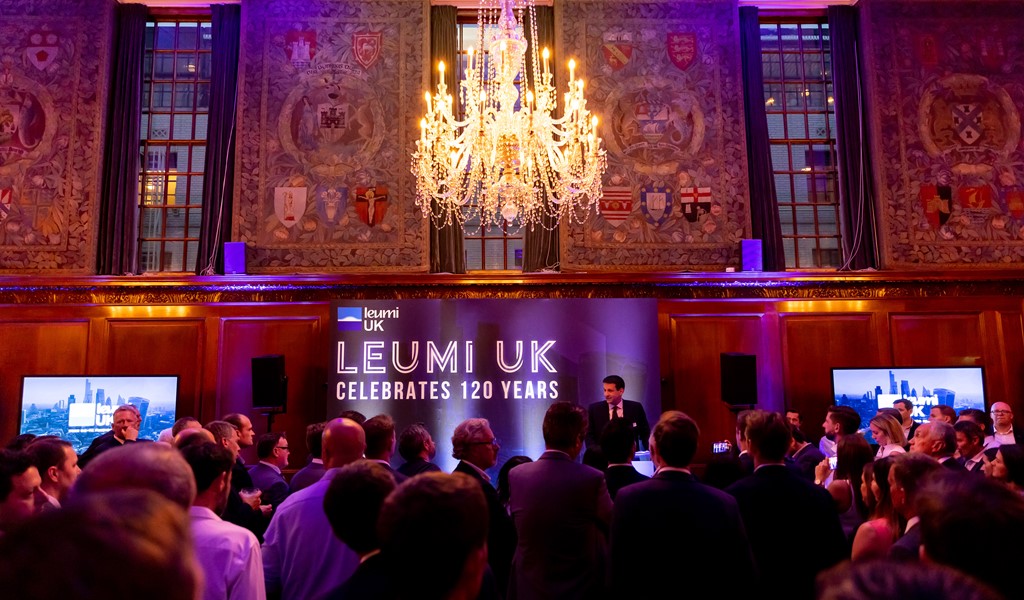 Bank Leumi, the leading bank in Israel, is celebrating 120 years since its founding in London in 1902.
The milestone was commemorated at a high-profile event at The Ned in London's Square Mile, with the presence of Leumi Group's Chairman Dr. Samer Haj-Yehia, Leumi UK's Chairman Mr. Shmulik Arbel and Leumi UK's CEO Mr. Mickey Schiller. The event was attended by Leumi Group clients from the real estate and hotel sectors, operating in the UK, Israel and Europe.
Bank Leumi was founded in London in 1902 as a result of Dr. Theodor Herzl's vision, to set up a financial arm to support the funding of the future Jewish state. Upon the establishment of Israel in 1948, Bank Leumi served as the central bank for the new state and issued the country's first banknotes. Since then, Leumi has been instrumental to the development of Israel, playing a vital role in a range of sectors, including national infrastructure, agriculture, industry, real estate, trade, commerce and tech.
The Leumi Group today is the leading bank in Israel according to market-cap. As of June 30, 2022, the Group's total assets amounted to NIS 668 billion ($191 billion), with shareholder's equity reaching NIS 47.1 billion ($13.5 billion).
Its British subsidiary, Leumi UK, was incorporated in 1959 and has made a name for itself as a best in class, specialist financier of property, hotels and asset-based lending, both to UK-based and international customers
Dr. Samer Haj-Yehia, Chairman of Leumi Group: "It's only natural to celebrate such a momentous occasion so close to where Bank Leumi was founded more than a century ago, and to reflect on the many successes made since. From opening our first branch in 1903 to leading Israel's banking sector today – it's a history we can be proud of".
Shmulik Arbel, Chairman of Leumi UK: "The ties between Bank Leumi and the UK have always been close, not just through our long histories, but through Leumi Group's valued support of Leumi UK. Today, Leumi UK is acting as the Group's lending arm in the UK and in Europe, and we are confident it will continue to be a financial home for many Property and Hotels developers and investors as well as domestic and UK customers operating in the continent. 
Mickey Schiller, CEO of Leumi UK: "For over 60 years now, Leumi UK has been providing financial services to a wide range of customers, with whom we developed stable and trusting relationships. Today, as a specialist lender with deep expertise in property finance, hotel finance and asset-based lending, we look forward to grow our customer base and continue executing deals promptly and flawlessly for them.
Ends.